Brows So Bad They'll Make Beauticians Cry!
Everyone knows that soul destroying moment when a client walks in with eyebrows almost beyond repair…
…but you suppress the urge to scream, say a little prayer, and continue to work your magic. 😏
However, sometimes people take their brows WAY too far and all hope is lost! 😭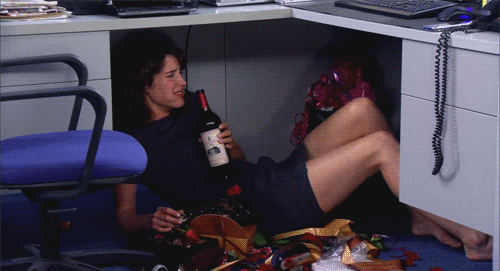 This collection of 15 utterly irreparable brow disasters is enough to make any beautician weep!
1: The Flat Brow: there is absolutely no shape – how do we work with this?! 😰
2: The High Brow: who needs brows in the middle of their forehead?! (if we can even call these brows…)
3: The Slug: so thick, so short, so wrong 😓
4: The Gap: just in case you need to park your car between your brows…
5: The Tadpole: 'threading' doesn't mean your brows should look like a piece of thread…
6: The Triangular Brow: brows so bad they actually detract from that God-awful eyeliner 🙈
7: The Overly-Expressive Brow: how do you even begin to read this face?
8: The Trumpet: they aren't even vaguely modelled on natural eyebrows! Brow stencils anyone? 😣
9: The Square Root: why are they falling off her face? Are they committing eyebrow suicide?!
10: The Phantom Brow: we're all for embracing naturally sparse brows, but this is really pushing it 😳
11: The Man Brow: so much misplaced pride…
12: The Mad Brow: we'd be angry too if our brows looked like these 😠
13: The Cat: this is taking it to a whole new level…
14: The Friendship Decider: god-dammit, Megan, you know these brows aren't perfect! 😭
15: The Crevice:
 that's it, we're done!
We've got total faith in your ability to fix even the most offensive of brows, but why not brush up your skills on one of our expert training courses? 😃