The 10 Types of Salon Client We've All Met
/
January 18th, 2016
/
There is currently 1 comment
Working in the hair and beauty industry, you get to meet a lot of clients with their own styles, personalities, quirks and habits. You wouldn't change them for the world, but there are some things clients do that are hilarious, frustrating or downright strange…
Here are Adel's top 10 picks for salon clients all professionals will come across at least once in their working careers!
1. The client who treats their beauty appointment like a therapy session, to the point where you're tempted to look up how much the average counsellor makes an hour! 💵
Source: TrendyGifs
2. The client who demands the world, wanting to go from jet black to platinum blonde in one session or have dazzling complicated nail art on really short and damaged nails…  just no.
Source: Cherry Fizz (Reddit)
3. The mover and shaker: head flying around, hands gesticulating to the point where you're worried the blow dryer's going to get slapped straight out your hand. Can you just stay still for ten minutes? 😠
Source: Distractify

4. That one client who actually moans during a hair wash or massage treatment. There are no words. 😳
Source: Giphy
5. The client who says they want something fun and different, then whittles the options down to what they usually have, stopping your ideas mid-flow.
Source: MakeAGIF
6. The client who says they're raring for a pixie cut or a daring fake tan or a wow new manicure and only decides it's not for them after you've put in all the work. 😭
Source: Tumblr
7. The client who keeps their eyes open. And stares.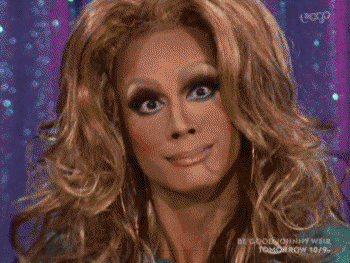 Source: Giphy
8. The client who refuses to admit they've used box dye even though you just want to know to tailor their colour service!
Source: Gif Central
9. The client who falls asleep mid-treatment, and it's like trying to wake the dead. 😒
Source: Tumblr
10. The client who knows what they want, is open to suggestions, and is relaxed and honest – luckily you have lots of these! 😊 ❤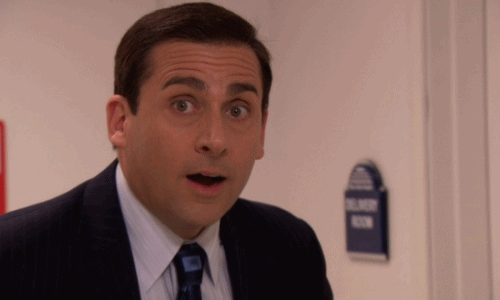 Source: SquareSpace